Reduce inefficiencies in catalog production in three steps
Page management
Manage multiple catalogs using database. Huge reduction of workload and stress of managing data.
Data management
Centrally manage all pertinent data (images, price, specifications, etc.) Data cannot be lost so browsing and modifications are easy.
User management
Function is available to set privileges and permissions for editing, deleting or browsing by user. Better information management can reduce errors.
Efficient management and control of all information!
Catalog information management becomes increasingly complex with increasing number of pages and involved personnel.
TOJI-WAZA can handle increased pages or production personnel by integrated control of the entire catalog contents.
Replacing products, moving to another location or partial modifications are all very easy.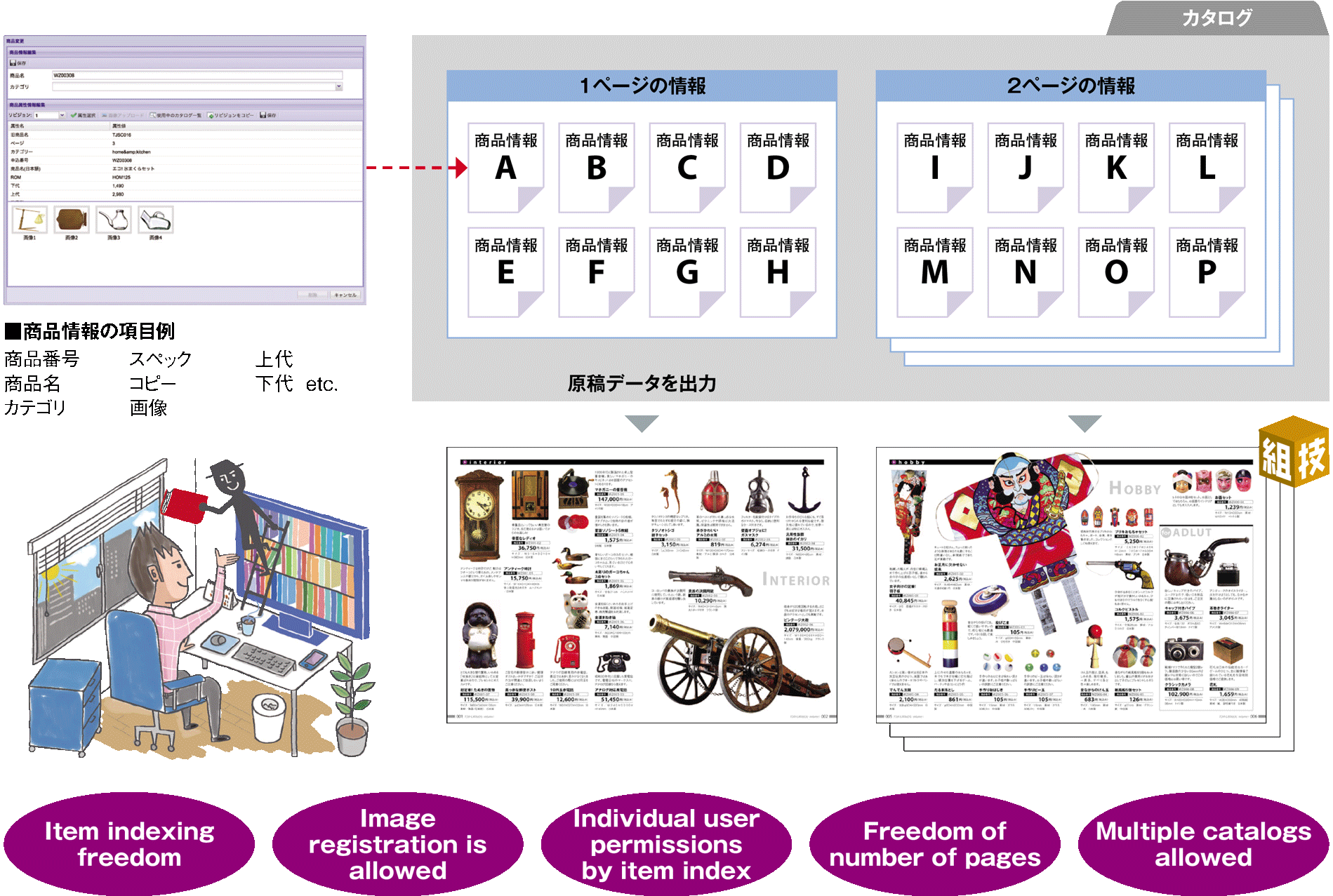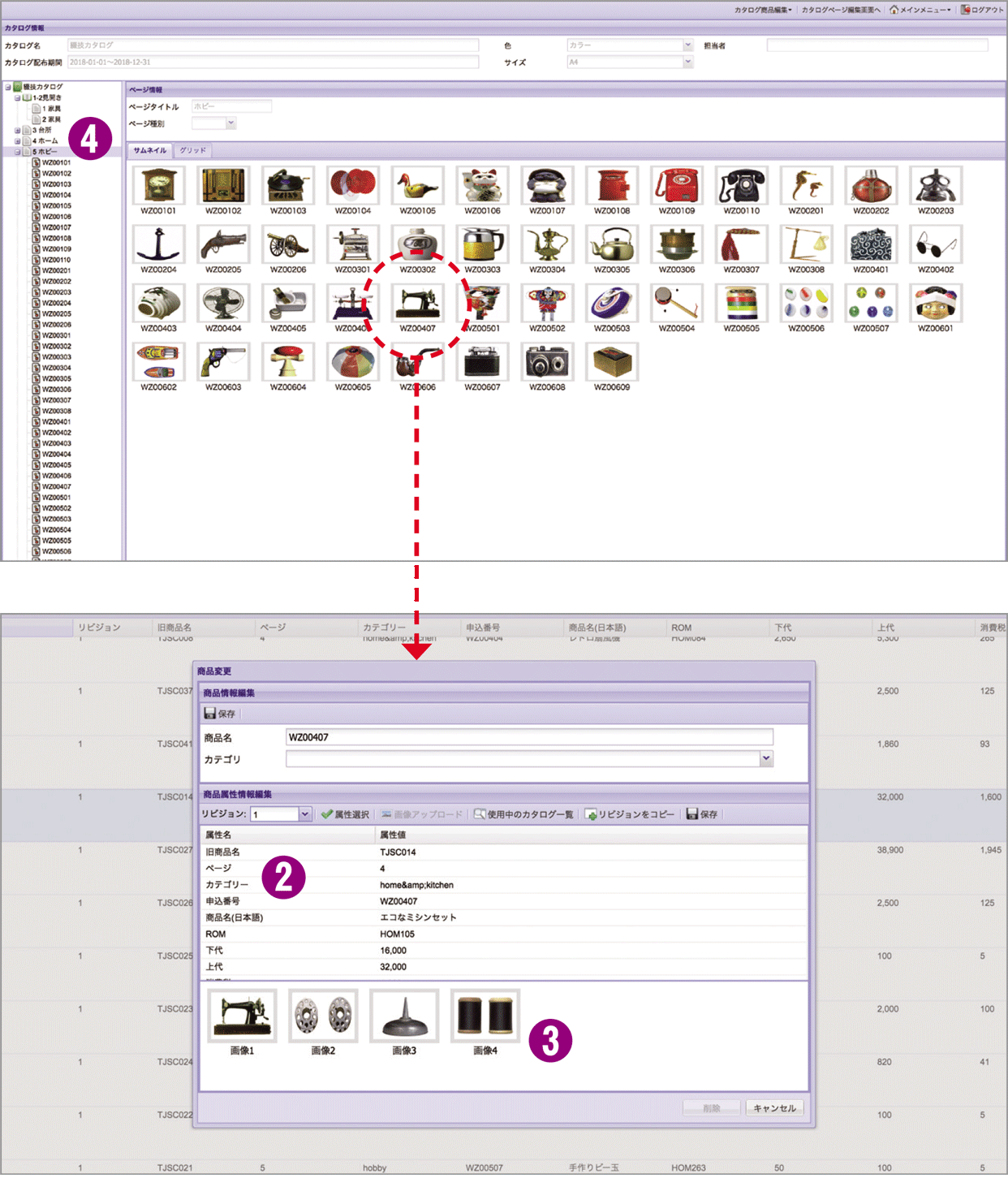 Import of various data is easy
Intuitive user interface allows for a smooth import of original data into the system. Existing data can be mass introduced as well.
Freedom in set up of index
It is possible to create index according to the listed content, such as product name, price, material weight etc. Multiple types of information can be sorted out very nicely.
Register photos and images
TOJI-WAZA server allows for registration of images in addition to text information. Mass upload is possible for image data for use in the production of catalog.
Easy to understand page management functions
Each product is clearly displayed in a single page or in two facing pages. One benefit is the ability to easily find the information you are looking for.
You can create "Flat-Plan"
Let TOJI-WAZA handle the creation of Flat-plan for catalog. Edits such as page move, addition, deletion can be handled with ease.
Setting up privilege by user
It is possible to set up privilege and permissions by each user, such as not allowing access to product cost information for external users. This assists in protection of information.
WAZA series for easy media management and production support.
N.GeN Corporation.
JMF buildng Shibuya03 10F 2-11-1 Dogenzaka,
Shibuya-ku, Tokyo 150-0043 Japan
TEL: +81(0)3-3713-9339