Web deployment now! Reduce production cost with MISE-WAZA!!
Big reduction in Web content production cost
Expense reduction by not printing hardcopies
Many uses, including market promotion, sales, and administration.
Use the produced media on the Web!!
This is a great system to use flyers, catalog, pamphlets and other paper media contents for the Web.Browser is uses for displaying, thus smartphone and tablets are also supported. A quick and easy way to implement cross-media publishing.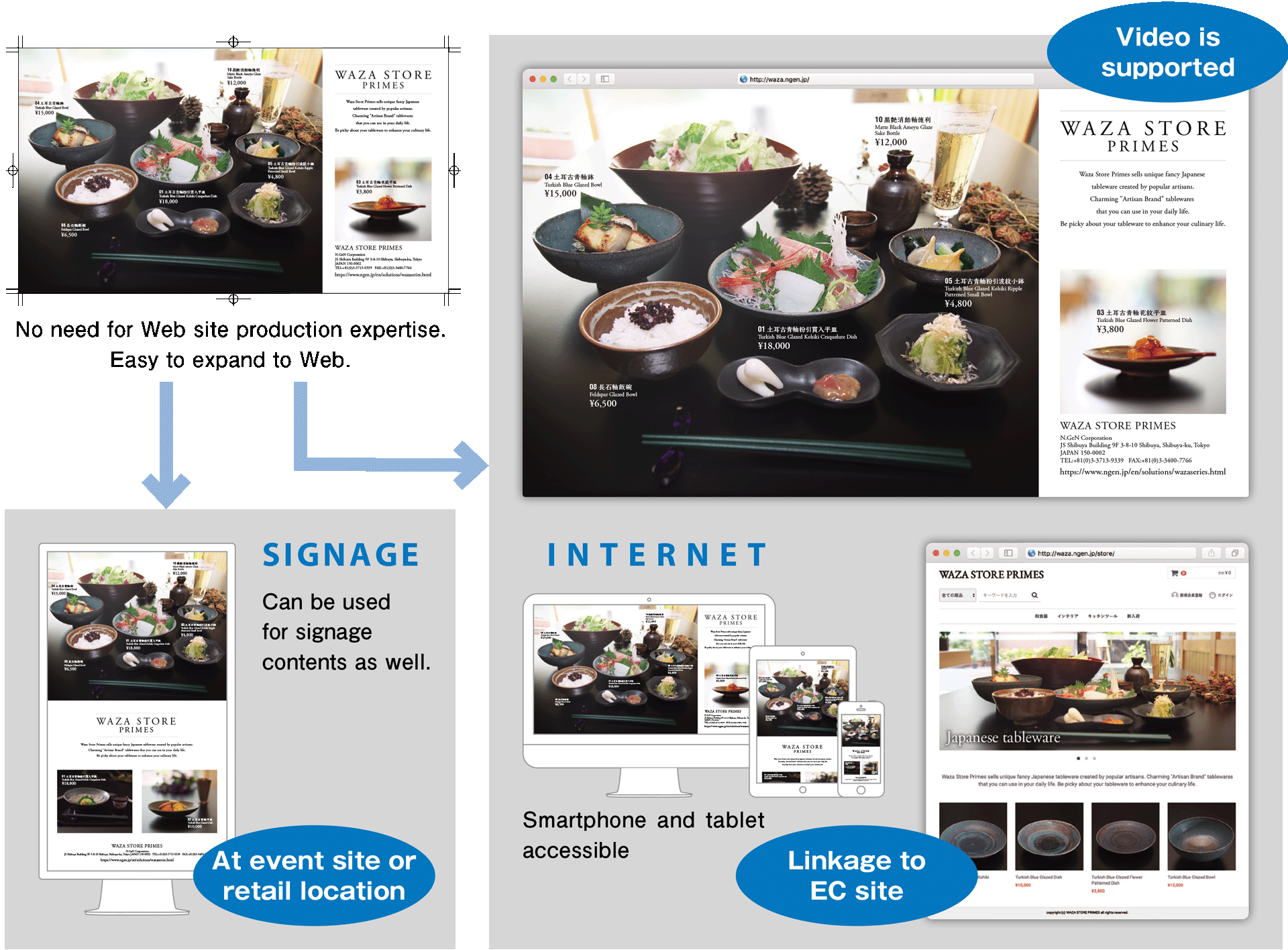 No need for special skill set! Easy with MISE-WAZA
Special skill or technology such as HTML is required for Web site development.
However, MISE-WAZA is simple, as long as you learn the product operation.
Using easy to use user interface, you can easily and quickly create function rich Web contents.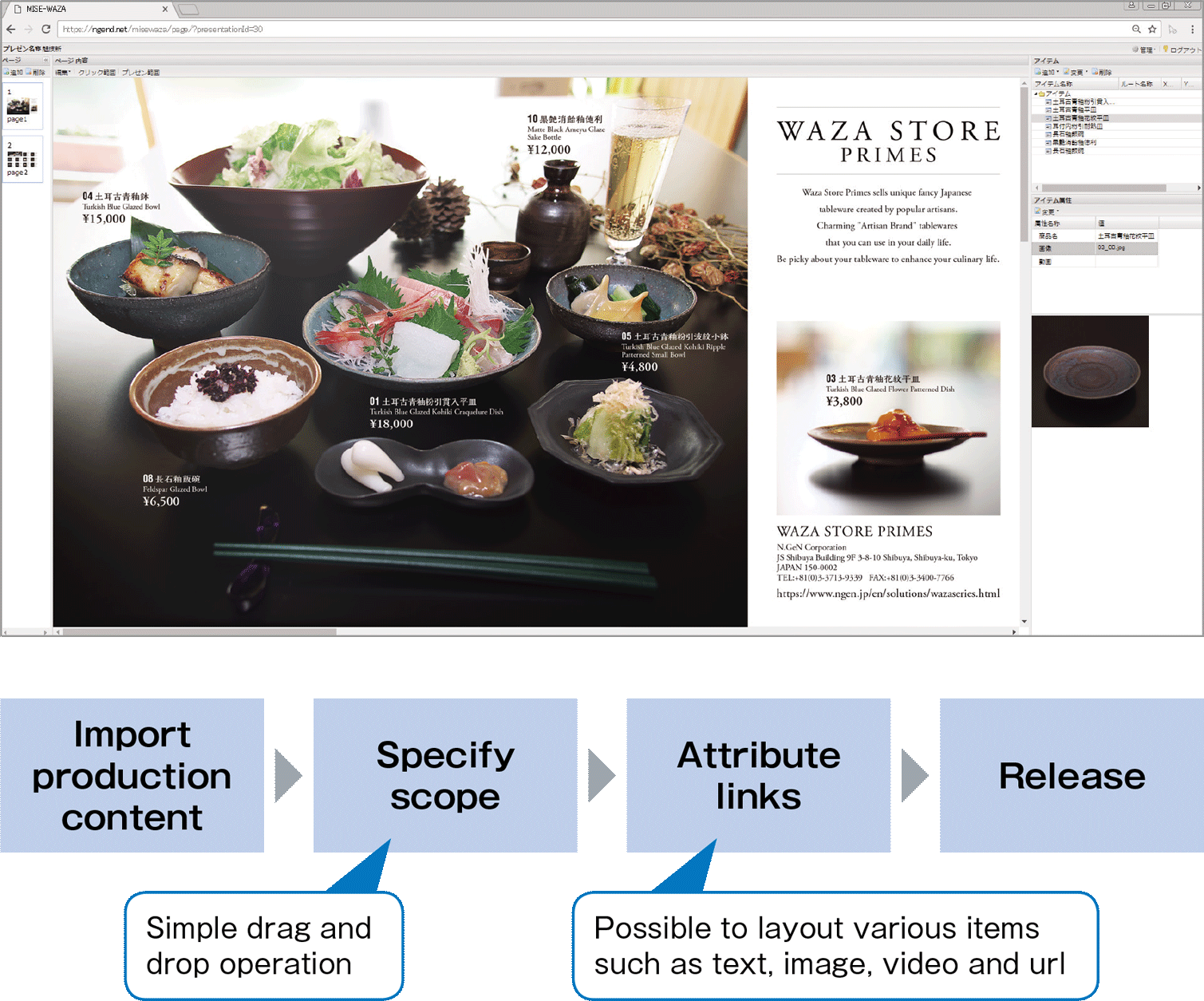 Set up and data import are easy
You can import paper media JPEG and PDF data. You do not need special skills or expertise as it is easy to specify clickable scope.
Page expansion to use as catalog
The number of pages can be increased or decreased as needed. The index will point to the needed page, so it is convenient for high-volume production content.
Video display where you want
Video can be display anywhere in the page, so CM or promotion video can be utilized very effectively.
Operation of exiting system asset
It is possible to link with existing EC site or inventory management system. System development proposal and support are also available according to your needs.
Many uses based on needs and objectives.
For example, development of sales tools based on sales know-how can help enhance new comers' skill.
Additionally, it can be used to produce manuals that can be browsed intuitively to quickly
and clearly enable the reader to grasp the overall picture as well as details.
Distribution
Web flyer, Web catalog, from creation to information publishing
Insurance
Product introduction, quote creation and contract check at customer sites
Travel
Guide of Travel plans, realistic content presentation through video
Real Estate
Introduction of real estates, virtual tours with images and videos
WAZA series for easy media management and production support.
N.GeN Corporation.
JMF buildng Shibuya03 10F 2-11-1 Dogenzaka,
Shibuya-ku, Tokyo 150-0043 Japan
TEL: +81(0)3-3713-9339